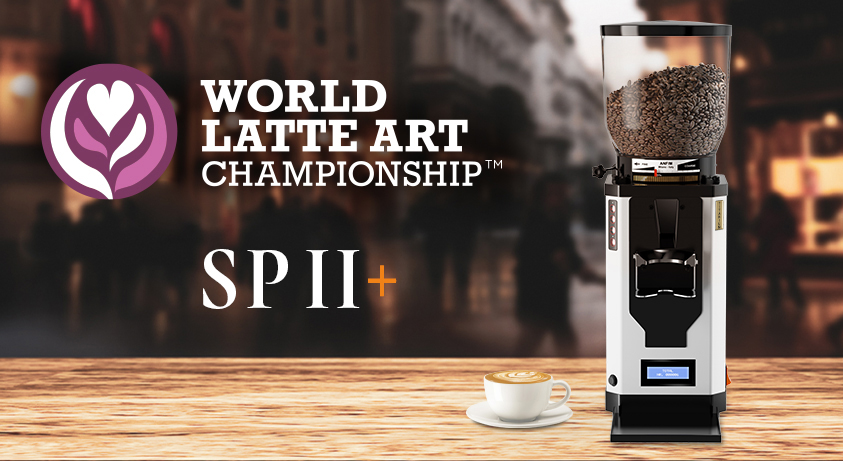 ANFIM SPONSORS THE WORLD LATTE ART CHAMPIONSHIPS

Being passionate, creative and accurate at the same time in order to prepare a unique and inspiring coffee experience – that is what the World Latte Art Championship is all about. When the audience is banned by the amazing artworks made out of espresso and milk, you can literally feel the love for coffee in the air. Anfim's team in Milan shares this love and has always used its technical expertise to create the most efficient, reliable and accurate espresso grinders to support baristas from all over the world in grinding their specialty coffees. The sponsorship of the World Latte Art Championships 2018 - 2021 has been a great honor and an exciting challenge for Anfim, sponsoring a world competition for the first time. For the upcoming seasons Anfim is committed to bring the powerful SPII Special Performance on stage.
Anfim provides the espresso grinders – and more.
A global distribution and service partner network provides local support for all customers and offers valuable technical and logistical support during the course of the sponsorship seasons. Anfim's international partner network is excited about the opportunity to support the upcoming events. Together they will ensure that the competitors on stage can focus on their thrilling and inspiring presentations, without having to worry about the grinding equipment.
The competitors of the World Latte Art Championship deserve nothing but the best equipment to support them in performing on a global stage. However, Anfim's commitment starts backstage - behind the scenes and the sponsor banners.
The grinder sponsor appreciates its friendship with professional baristas from Italy and from all around the world as a valuable source of inspiration and motivation to further develop its range of products to fit the most recent requirements and trends.